Lisbon school's Minecraft project takes learning through multiple subjects, disciplines and worlds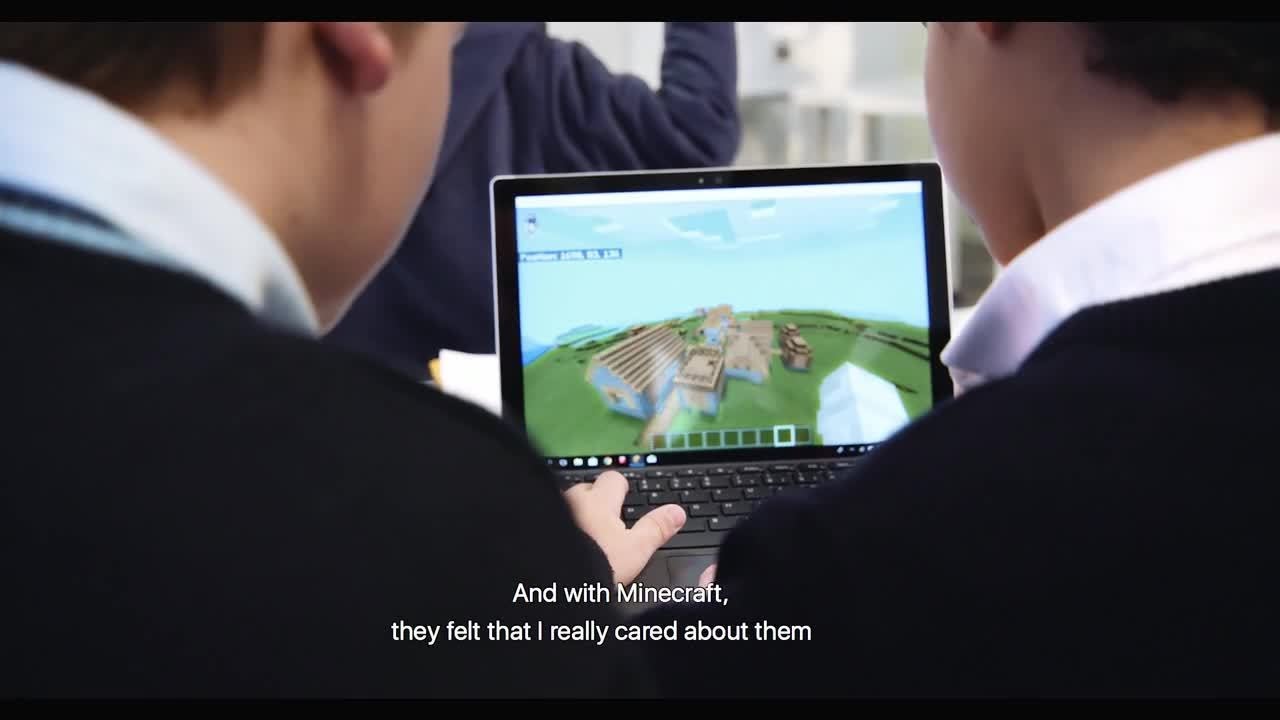 Minecraft in the classroom is redefining learning and building stronger relationships between teachers and their students.
My name is ​Kyriakos Koursaris​ and I am the Head of Educational Technology at ​PaRK International School​ in Lisbon, Portugal. I am also an MIE Expert and Fellow, as well as a Minecraft Global Mentor. For me, everything started three years ago.
We decided to participate in an international project promoted by the ​Asia-Europe Foundation​, called "My country, your country." In this project, students had to recreate their country geographically through Minecraft and Kodu, thereby offering students an interactive and fun way to study the geography of the ASEM member countries. At that time, most students had Minecraft: Pocket Edition installed on their personal devices, so setting up an afternoon club and having students participate and contribute to the project weekly was quite easy.
A couple of weeks into this project and these first "pioneers" of Minecraft in the classroom were already organizing themselves every week and deciding on the monument (or region) they wanted to work on, research and build. Though you could say these students were playing a video game during an afternoon school club session, we could observe so much more happening, involving deep and meaningful learning. These students were collaborating on a profound level, assuming roles and delegating responsibilities, decomposing problems, working on the most suitable solutions, and failing a lot and trying again until it they got it right.
The "My country, your country" project was so successful and well received by the whole school community, we decided to maintain the Minecraft club for the following year. From there on, however, it became known as the "​Minepark​" project, with a student-driven blog accompanying its progress and a fixed weekly schedule slot, during whicj students and teachers could learn how to use Minecraft as a learning tool and develop school projects on any given subject.
Our second-biggest Minecraft project had us looking at our country Portugal again, this time in a more specific area. After our successful attempt at recreating monuments and regions from all over the country, we decided to turn our attention to a specific urban area of Lisbon, called Largo do Calvário.
Drawing inspiration directly from the ​Block by Block​ international project, we decided to recreate this famous city square in Minecraft using official architectural plans and satellite photos, available publicly at the Lisbon Town Hall official website. The students not only had to respect the real-life details of the public project itself, they also had to come up with their own urban design techniques and ideas on how this space could better serve the public. Needless to say, the completed project went on to prove, once again, that students can accomplish incredible things when they're immersed, engaged and their learning is contextualized with clearly defined objectives.
It was around that time when Minecraft: Education Edition was announced and we realized that we were not only heading in the right direction, we were actually leading the way for game-based learning on a national and international level. We immediately embraced the potential of an educational version of Minecraft and began introducing it into the curriculum itself, as a tool with which students could demonstrate their learning, and teachers could explore their disciplinary content in original, interactive and immersive ways.
Slowly but steadily, teachers started to find creative and innovative ways to explore their curriculum with their students, from History and Geography to Languages and Music, Math, Science and Arts. The excitement and enthusiasm became clear in the eyes of both teachers and students. Teachers were finally able to fully grasp the potential of the platform as an educational tool, while students found themselves demonstrating their learning on a platform that they knew all too well. It made classes a two-way communication experience in which everyone learned with and through each other.
Currently, our fifth-year students are working on their most ambitious Minecraft project to date. With the help and orientation of their History and Geography teacher, MIE Expert and Minecraft Global Mentor, ​Joana Simas​, the students are recreating the ancient Roman-era city of Olisipo, Lisbon in Minecraft: Education Edition. The project is based on a historically and scientifically accurate documentary by Portuguese filmmakers and experts that uses Virtual 3D Architecture and narration to bring the 2000 year old city of Lisbon to life. The students are using the documentary, and their teacher's carefully designed lesson plan, to build the ancient city in a one-to-one scale inside a custom-made Minecraft world, along with necessary information and historical elements. Eventually, when the world is completed, it will be shared through the Minecraft Education website both as a lesson plan and a world, so that other teachers and students from around the globe can explore and study this incredible project.
Minecraft is definitely changing the way classroom content is being delivered, consumed and enhanced in a natural and intuitive way. Experts on the subject say that we learn about the world through play. With Minecraft, however, we get to build the world itself through play. And that is extraordinary.
To learn more, visit the full PaRK International School Story.