What's New in EDU: The latest in Learning Tools, Office 365, Teams, Intune and more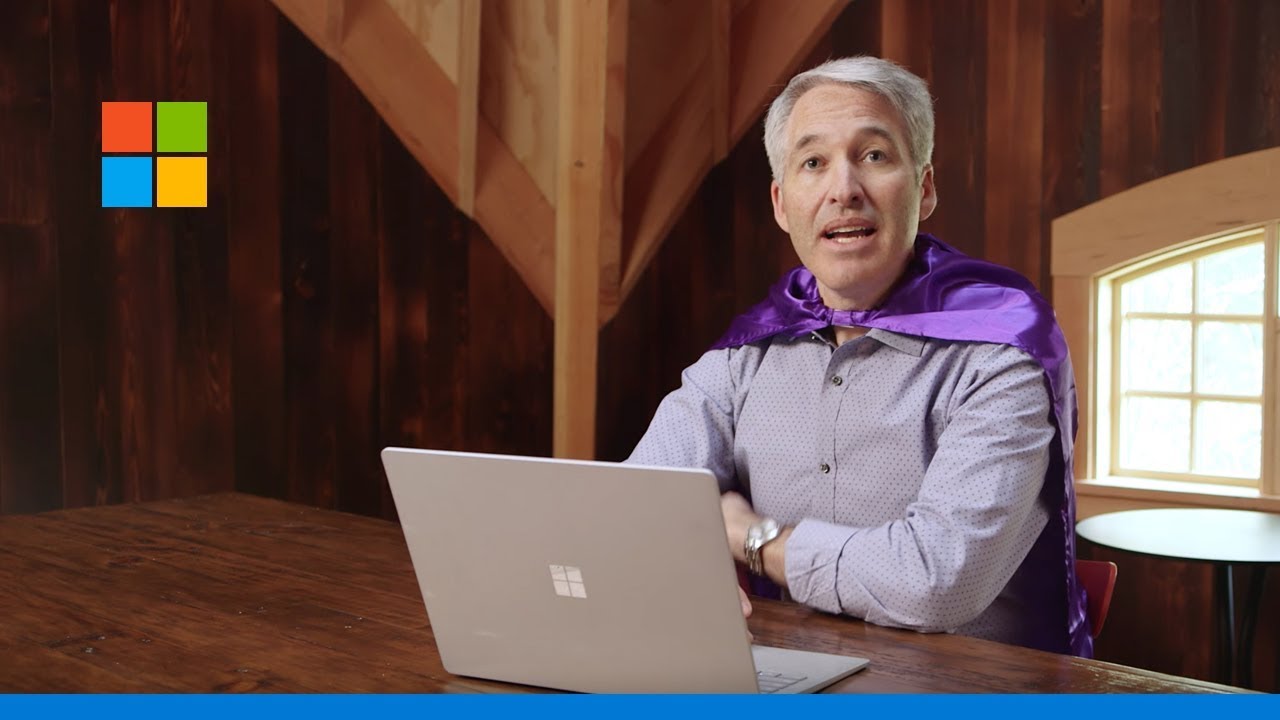 Educators, edtech enthusiasts and IT professionals: We have two new episodes of What's New in EDU ready for you. This month, our round-up of the latest efforts and products from Microsoft Education catches you up on big range of recent updates to the tools you've been using – and perhaps a few you've yet to discover.
Our biggest updates this month include the addition of Picture Dictionary to Learning Tools, which lets students click on any word to see a corresponding image, the integration of a highly-rated Open Up curriculum into Office 365 Education, and convenient new quiz types for instant assessment in Microsoft Forms. We've also made it easier to collaborate in Teams and, as you'll see in a special IT-focused episode, introduced several useful enhancements to Intune for Education.
If you're an educator:
Learning Tools is a set of free features that enables students regardless of their age or ability. Utilizing Learning Tools improves comprehension and reading speed and supports writing. Learning Tools includes Read Aloud with Word/Line Highlighting, Picture Dictionary, Syllables, Parts of Speech, Dictation, and Spacing and Font Size.
Emerging readers can leverage Learning Tools to build confidence in more than 45 languages. Learning Tools encourages independent reading across devices in Word, Word Online, OneNote, OneNote Online, Office Lens, Outlook Online, and Microsoft Edge.
Picture Dictionary: Students can now click on a word and immediately see a picture of that word, in a feature supports 3000 of the most frequently-used words. Students can combine with Read Aloud to hear and see a word while viewing a picture simultaneously. This multi-sensory processing is a technique to aid reading and comprehension.
Learning Tools on iPad: Learning Tools is now available in Word and OneNote on iPad and other iOS devices.
Open Up Resources: Open Up Resources is a nonprofit working to develop the highest quality full-course OER curricula. The curricula are standards-aligned and provided for free to promote instructional equity. A curriculum developed by Illustrative Mathematics, covering 6th – 8th Grade Math, received the highest ever rating from EdReports.
Office 365 Education integration: Office 365 Education takes the Open Up Resources curriculum and assessments and puts together a free solution that pulls together content, assessments and analytics. Teachers can now easily sign up to use the Open Up Resources curriculum. With today's announcement, Microsoft Education is offering this curriculum through OneNote, Forms and custom dashboards. This solution is free and can be used by teachers and students on any platform and device.
Microsoft Teams is the digital hub that brings conversations, content, assignments, and apps together in one place. Educators can create collaborative classrooms, connect in professional learning communities, and communicate with school staff – all from a single experience in Office 365 Education.
Add anyone as a guest: Individuals with education, business, or consumer email accounts can participate as a guest in Teams, with full access to team chats, meetings and files. Previously, users with an Azure Active Directory account could be added as a guest, but now anyone with an email address can be added to a team – whether they're a guest teacher in your classroom or guest speaker in your PLC.
Discover apps in the new Store: It is now easier to search and discover apps and services available in Teams in the new Store. Simply search for apps by name, category (such as Education, or Social & Fun), or integration type (such as Bots, Tabs, or Connectors), and then choose to surface them in your personal app view or in a specific channel in Teams.
Microsoft Forms helps teachers quickly create polls, quizzes, and assessments and see results as they come in. Microsoft Forms is simple to use, works on any browser and device and lets you assign points for automatic grading.
New question types: Microsoft Forms now includes two new question types – ranking and Likert questions. As with all Microsoft Forms question types, educators can see responses in real-time to get immediate feedback.

Ranking questions allow teachers to ask students to correctly order items in a list. For example, a biology teacher might ask a student to correctly order the terms "Class," "Order," "Family," "Genus," and "Species." The ranking question shows these options in a random order and asks the student to revise the order correctly. Ranking questions can be automatically graded to save teachers time.
Likert questions allow teachers to capture responses on a scale. Likert questions can be used to assess attitudes, interest level, thoughts or feelings about material, and more. Teachers can also use Likert questions to build lightweight grading rubrics for evaluating class projects and complex assignments.
Anyone with an Office 365 Education school ID can access Forms from the Office portal at https://www.office.com/.
Microsoft Sway is a digital storytelling app that helps teachers and students create professional, interactive designs in minutes for images, text, videos and other media.
And for OneNote, our Spring Break release of new sticker packs are going to have you tooting your kazoo in excitement and doing the robot! The EDU Product Team is releasing 4 new sticker packs: Marching Band Rubber Duckies, Robot Buddies, Cool Careers, and a Nature Leaves set that will make science teachers swoon. Finish the school year strong with our new sticker packs!
If you focus on IT:
Intune for Education makes it easy to set up and manage Windows 10 devices in just a few steps, including deploying apps or settings to users, and managing shared devices.
School admin role: IT admins at a district level often need to delegate administrative permissions and management authority to school-level personnel in order to manage school-specific devices. To support this, we've added a new role in Intune for Education, called "School Administrator."
Group audit logs: As part of standard troubleshooting, administrators want to be able to track changes (including those by other admins) in order to understand drift or configuration changes and act quickly to resolve. To do this, we now have audit logs for apps/settings changes on a group. This allows an admin to see which changes were made, by whom and when.
User and device insights: At a basic level, administrators want to be sure everything is working as expected to keep the in-classroom experience focused on learning. The basic question we hear from these admins is: "When student 'X' signed in to device 'Y', what should have been applied and what was actually applied?" To help resolve this question, we have added a couple key features:

Search allows an admin to search for a specific user/device and view a user/device's details page.
User and device details pages: Once you've found the user/device, you can see which settings and apps should be applied, including the deployment status for a user/device.

Windows Defender Report: Device security is of utmost importance to education IT admins, who have the responsibility to keep their students and teachers safe in a computing environment. These IT admins have told us they like the protection of Windows Defender. Intune for Education now includes information on Windows Defender status, like vulnerabilities detected and scan status.
New Windows settings support: As Windows 10 has matured as a platform for learning, so has Intune for Education as a way to manage devices running Windows 10. As Windows adds settings requested by IT admins, we consistently update the Intune for Education console to enable the new Windows 10 controls to be centrally configured, e.g. WiFi profiles.
School Data Sync (SDS) simplifies class creation and management in Office 365. SDS reads from your Student Information Systems (SIS) and creates classes and groups for Microsoft Teams, OneNote Class Notebooks, Intune for Education, and third-party applications. Best of all, it's free.
OneRoster API: A new sync connector that provides a direct API connection from any SIS/MIS enabled with the OneRoster API endpoints, for identity and roster synchronization directly to Azure Active Directory and Office 365. The SDS OneRoster API connector will initially integrate with Infinite Campus, Classlink, and Capita SIMS, with several others coming online in the next two months.
That's it – you're all caught up on everything happening with Microsoft Education. Thanks for reading, watching and sharing.