Global Accessibility Awareness Day: Ensuring inclusive learning for all your students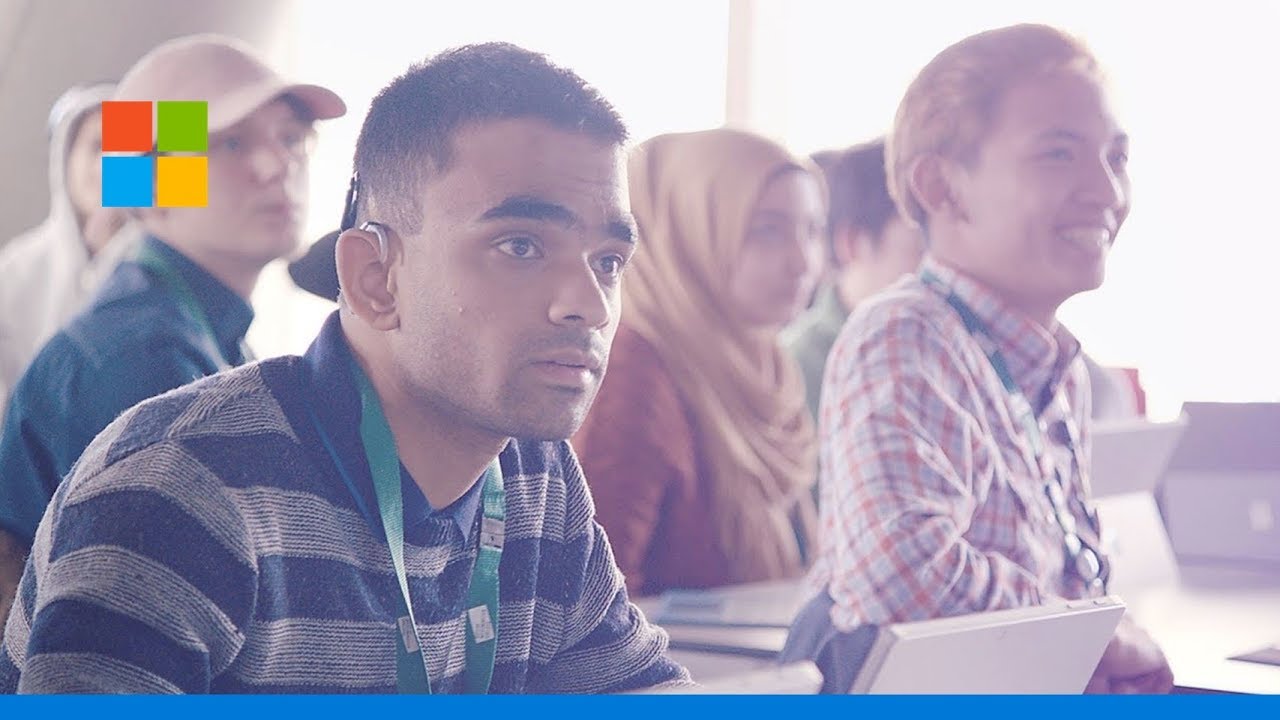 Today, Microsoft joins in marking the seventh Global Accessibility Awareness Day (GAAD), a day dedicated to raising awareness around accessibility in the digital world. I feel it is critical that we all take a moment to look beyond our personal experiences and consider what more we can do to make all students feel confident and in control of their learning. We must recognize the global call for digital tools that adapt to the individual's needs, so that every student of every ability can learn and grow every day.
We know educators want to make their classrooms inviting for every student, but there are time-consuming challenges along the way. Research1 indicates that 73 percent of classrooms have students with reading levels spanning across four or more grade levels, while 72 percent have special education students, along with students who have temporary and permanent disabilities. Inclusive technology is not a narrow mission for the few, but a broad goal for us all.
In honor of GAAD, we'd like to reaffirm our support for educators looking to make learning a level field for all. Our newly launched Accessibility site is a great place to start, as is the new Microsoft Educator Community training course – brought to you by Microsoft Innovative Educators who work in Special Education.
Whether it's a student controlling a screen with their eyes, or creating a document with their voice, there's an inclusive form of learning possible for every student. The Microsoft Education resources below can help you save time as you make your classroom inclusive for all:
Tools that help you empower students to do their best work
Microsoft Office 365 Education, free for students and teachers, and Windows 10 offer built-in accessibility capabilities to personalize learning experiences and enable independent reading and writing for students with cognitive, visual, physical or other disabilities.
Ease of Access settings in Windows 10:

Allow people with ALS and other physical disabilities to control Windows with their gaze, using Eye Control.
Allow people with blindness and low vision to work through the combination of zoom and screen narration capabilities with Narrator and Magnifier.
Make the screen easier to see for those with color blindness, thanks to Color Filters.
Educators and students can rely on Learning Tools to:

Have any webpage, ePub/e-book, PDF or document read aloud with simultaneous highlighting of the words on screen.
Adjust font and line spacing to reduce visual crowding.
Personalize how many lines of text are in focus.
Show breaks between syllables to improve word recognition.
Have parts of speech highlighted to improve writing quality.
Learning, writing and design features in Office 365 can:
Microsoft offers several free, inclusively designed mobile applications and add-ins for Office that can be helpful for students of all abilities, including:
10 Ways to ensure student materials are accessible for everyone
"As educators, it is our responsibility to be as proactive as possible with the content we do control," says Robin Lowell, a Microsoft Innovative Educator with over a decade of special education experience. "Students would rather go without than stand out by asking for accessible content. We need to move from assuming our materials are accessible to ensuring our materials are accessible for everyone."
We partnered with Robin to highlight 10 ways every educator can make classrooms and learning more accessible for all students with Office 365.
Get hands-on training and learn more at our ability workshops in Microsoft Stores
Microsoft Store locations in the US, Canada, and Puerto Rico are proud to host Ability Week from Tuesday, May 29, through Saturday, June 2. This five-day experience will showcase hearing, vision, mobility and cognitive assistive technology, and aims to build communities for accessibility customers through demos and workshops such as Seeing AI and Building a Robotic Finger.
To learn more about Microsoft Education and our tools and technology that help foster inclusion and support personalizing learning for every student, click here.
Scholastic survey of 14,000 teachers