Celebrate your changemakers at Microsoft Education Exchange 2019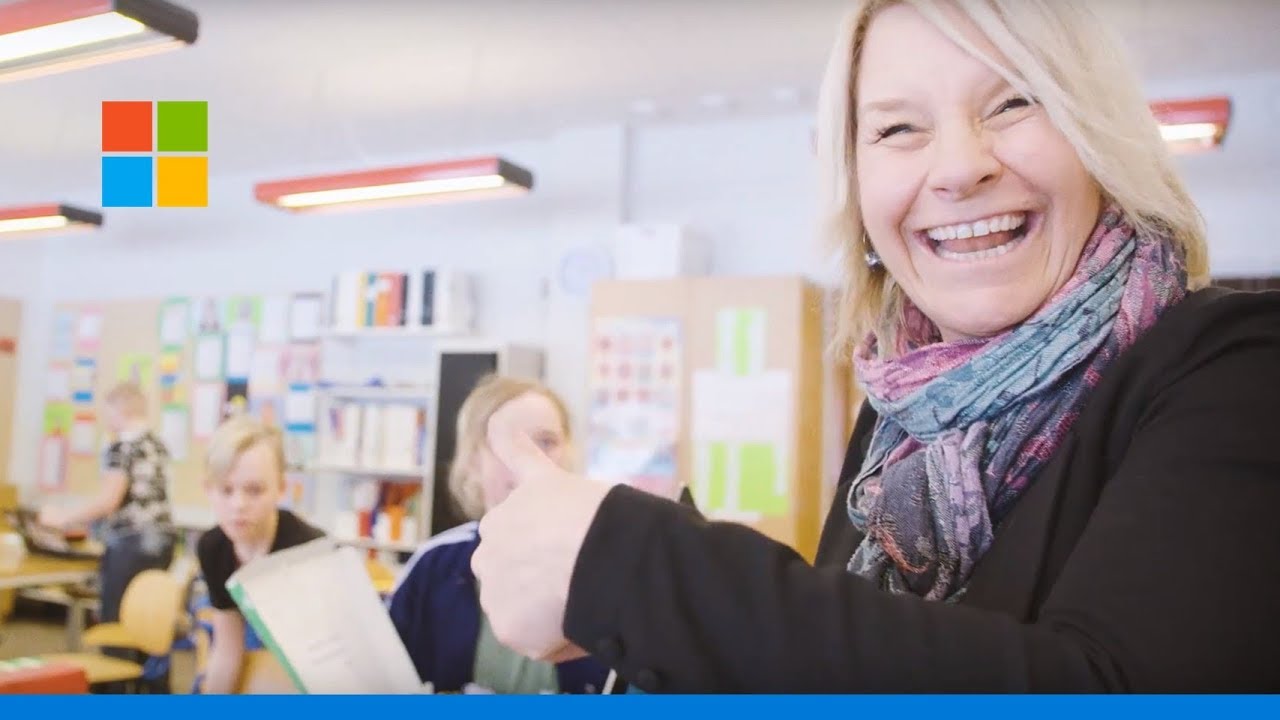 Every day I'm inspired by educators who innovate in the classroom and provide the best learning opportunities for their students. Educators are personalizing learning experiences to empower their students, by embracing modern teaching and learning, innovative curriculum, and by providing immersive experiences with technology. I can't think of a better way to celebrate these amazing educators than to acknowledge their efforts face-to-face and provide them with the opportunity to collaborate with each other. That brings us to this spring, when Microsoft will host the 5th annual Microsoft Education Exchange (E2) event.
We are pleased to announce this year's Microsoft Education Exchange (E2) event will be held in Paris, France, from April 3 through April 4, 2019, with the support of local and international governments.
Many of us may recall images of the Eiffel Tower, Arc de Triomphe, and other global landmarks when we think of Paris – but, in selecting this venue, our focus was on education. Paris is home to many of the world's top-rated schools and educational facilities. France is committed to public schooling as a free service to its citizens, providing equity to all residents.
According to the former French Minister of Education, Jean-Michel Blanquer, "School needs to teach people that everyone is part of one community and that we are all free and equal."
In the recent years, the French Ministry of Education has launched several technology-based initiatives to support its policy, mainly The National Device Plan in 2015 (Microsoft was one of the major partners), the Plan for Rural Digital School in 2017, and this year's Call for Tender, which promotes AI-based pedagogy projects for personalized learning. Overall, the French schooling culture emphasizes academic excellence and their education-system leaders are heavily investing in digitally transforming schools and providing students with the skills to be successful in the future.
If you're not familiar, E2 serves as an opportunity to come together and explore industry trends – including emerging technologies that support teaching, skills development, modern pedagogies, safe school environments, and predictive analytics that identify at-risk students. It's a great event for invited education leaders who help transform today's teaching systems into learning organizations.
Educators invited to attend E2 2019 to be announced soon
We just announced the cohort of 2018-2019 Microsoft Innovative Educators (MIE) Experts. Since then, more than 8,900 talented educators have participated in local contests to identify the best-of-the-best and win trips to attend E2 2019. The list of winning educators will be announced in January 2019 on the Microsoft Education Blog and the Microsoft Education Facebook page.
Save the date for a live, online event during E2 2019
To broaden the impact of this event, the keynote at E2 will be streamed live online on April 3, 2019 on the Microsoft Education Facebook page. Details will be announced on the Microsoft Education Facebook page and on the Microsoft Education Blog.
Join us and become a Microsoft Innovative Educator Expert
We invite all educators to join the Microsoft Educator Community – there you'll find on-demand professional development and training courses that can lead you to becoming a certified Microsoft Innovative Educator (MIE). After becoming a certified Microsoft Innovative Educator (MIE), you can continue your journey toward becoming a Microsoft Innovative Educator Expert (MIEE). Nominations will open in April 2019.
I am looking forward to spending time with many of you at E2 2019 in Paris and connecting with those of you who watch online. My hope is that the ideas from our global education communities will be shared far and wide, in person and online, so we can all celebrate the incredible changemakers working toward better student outcomes every day.