Microsoft Store inspires students with digital skills in art with #EmpowerPossibility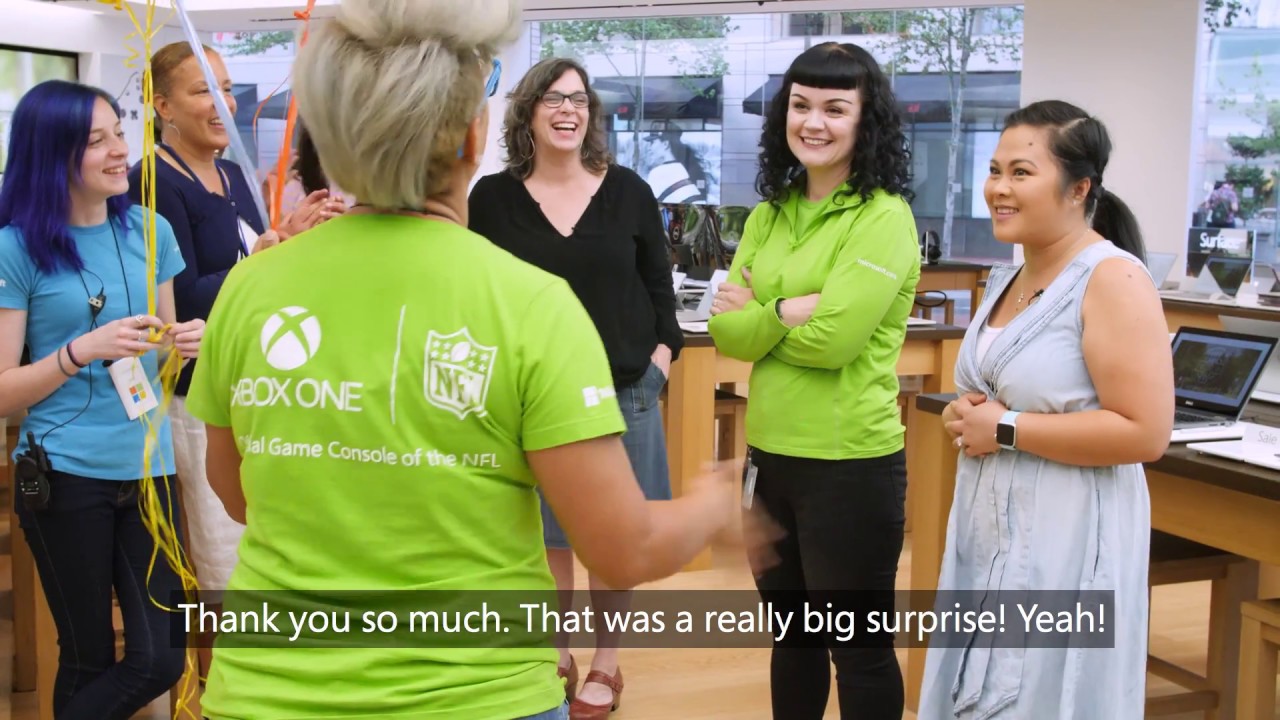 We know making computer science education more accessible can help ensure young people are equipped for the future. Research also shows the value of arts education in positive development. From improved literacy and math achievement, to setting higher career goals, access to arts and digital skills is a good thing.
That's why the story of Minh Taylor is so inspirational. As part of Microsoft Store's #EmpowerPossibility campaign, Minh came into the Microsoft Store in Portland, Oregon, to share her dream: integrating art and technology in her classroom at Sabin Elementary School, where she was student teaching.
"I saw some really amazing progress for the students when I was assisting in the classroom, but I know that with the addition of technology, their progress would be limitless," Minh said. "I love integrating technology and art, and because funding is being cut everywhere I thought I would try the #EmpowerPossibility program, without ever thinking I would be selected."
Thanks to Minh's submission, Microsoft Store surprised Sabin Elementary with two Surface Studios for its 4th grade classrooms, helping inspire students to achieve more. Surface Studios offer unique pen and dial inking experiences, creating a digital canvas for students to learn graphic design skills. Minh also received a Surface Book to maximize her productivity and professional development, and help her explore pen- and ink-based art programs in her classroom.
#EmpowerPossibility invites those with inspiring ideas to come into a Microsoft Store or submit their ideas online, through Twitter or Instagram, for a chance to have their submission granted. Microsoft Store reviews the most empowering submissions and could decide to help bring these inspirational ideas to life. We have been known to provide gaming technology to a Children's Hospital, musical instruments to a School's music department, winter clothing to students in Detroit, and even a van filled with technology to help a non-profit achieve their mission.
"Technology and art enhance each other," Minh said. "In some regards, art can be limiting like with poems or paintings but with technology we can now embrace digital design, scan images and turn drawings into 3D pieces. It's amazing to see students turn their in-depth research into interactive presentations."
Students at Sabin Elementary School in Portland discover how to combine technology with their arts education program.
The principal of Sabin Elementary School, Reiko Williams, said she was excited by the possibilities that students now have in exploring through drawing on – and interacting with – the new Surface Studios.
"Art, drawing, painting, are subjects that get taken away from schools, but they are the areas that allow students to express themselves and show their capabilities."
#EmpowerPossibility gives Microsoft Store the ability to fulfill a need, celebrate community heroes like these teachers, and give the gift of life-changing access to technology. We can't wait to surprise our next winner!