What's New in EDU: Immersive Reader comes to Teams as inclusivity comes into focus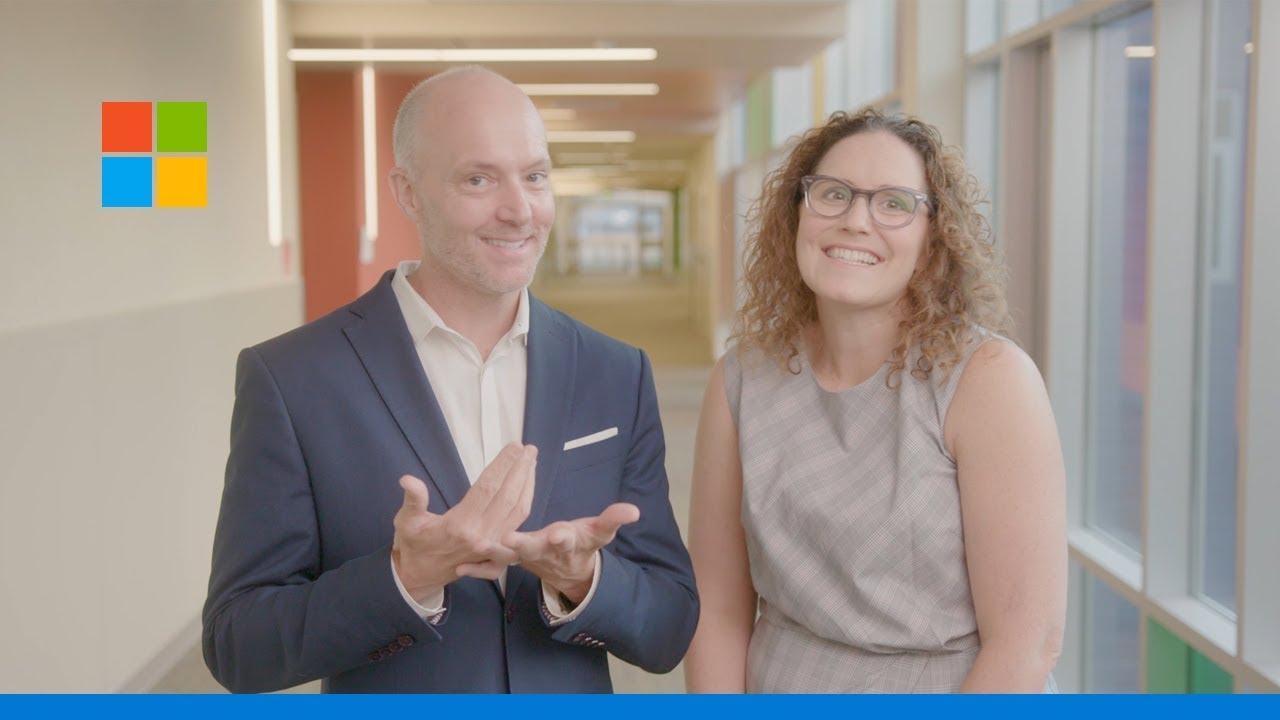 For our September episode of What's New in EDU, we're helping bring inclusivity into focus and announcing several new updates coming to Learning Tools. We're also bringing a popular Learning Tools feature, Immersive Reader, over to Microsoft Teams for more personalized communication.
In the same episode, parents and teachers can learn about how Microsoft Store and Microsoft Education are teaming up to offer free literacy workshops this fall, using Microsoft Learning Tools to create dedicated curriculum for those with literacy challenges.
Finally, you'll want to watch (or check below) to see if your school or local library was selected as one of the just-announced recipient for our Limited Libraries Fund, as part our effort to bring mixed reality to all students.
Jump to section:
1. New for Learning Tools
We're always looking to reach more students,  so we've made a few updates to Learning Tools. Learning Tools are free tools that implement proven techniques to improve reading and writing for learners, regardless of their age or ability. They are available in the products you use every day in the classroom – Word, Word Online, OneNote, OneNote Online, Outlook Online, and Microsoft Edge – and in more than 45 languages.
Immersive Reader in Microsoft Teams – Through our discussions with teachers and students, we know that many of you want the ability to easily read conversations and chats in a more personalized format in Microsoft Teams. Now, anyone can launch the Immersive Reader from any conversation or chat, by opening the "…" menu and choosing Immersive Reader.
We've also added 4 new languages for Parts of Speech:
Nynorsk – nouns, verbs, adjectives, syllables
Japanese – nouns, verbs, adjectives
Polish – nouns, verbs, adjectives, syllables
Korean – nouns, verbs, adjectives
We've seen the impact Learning Tools has had on students like 8 year old Karrick, who finally began to enjoy reading once he started doing it through Immersive Reader.
To reach even more students like Karrick, we've added the following languages to Picture Dictionary, which illustrates words as you read:
Danish
Dutch
Finnish
French (France, Canada, Switzerland)
German
Norwegian Bokmål
Spanish (Mexico, Spain)
Swedish
You can learn more about Learning Tools from our official page and catch up on our Back to School updates on the Education Blog.
2. New for Microsoft Forms
Assessing math competencies is a common challenge for teachers. With Microsoft Forms, educators can quickly create math quizzes for their students and see results as they come in. Microsoft Forms is simple to use, works on almost all browsers and devices, and lets teachers assign points for automatic grading.
We've recently added two new features to make creating math quizzes even easier:
Similar question: When teachers create a math question type, the Forms will automatically generate similar questions.
Incorrect answer suggestions: For math questions, correct answers are already pre-populated, but now Forms will populate incorrect answers as well – no need to wrinkle your forehead and spend time coming up with extra answers!
We hope you try them by starting a math quiz today!
3. Limitless Libraries recipients announced
At the beginning of the summer we announced the Limitless Libraries Fund, a new grant program designed to enrich the learning experience at public or school libraries, in underserved communities, with Windows mixed reality. The grant provides libraries with everything they need to begin an immersive learning experience, including:
Two Windows Mixed Reality headsets and two Windows 10 PCs to operate them
Setup support to help you get started
Assistance with marketing resources and program scheduling
Email support to answer any questions going forward
Access to other grantees
Updates about new content rollouts
We were inspired by the flood of applicants, all showing eagerness to embrace the benefits of immersive learning. In this month's What's New in EDU, Dan and Clarice revealed that 20 public and school libraries across the U.S. have been selected to receive Windows mixed reality headsets. They'll be receiving their new hardware and training materials in the coming month.
The full list of recipients of our first Limitless Libraries grants are below, in no particular order:
B.F. Terry High School, Rosenberg, TX
Broward County Public Schools, Fort Lauderdale, FL
Bryan High School, Omaha, NE
Chicago Public Library Foundation, Chicago, IL
Clinton Public Library, Clinton, IA
Detroit Public Library Foundation, Detroit, MI
East River High School, Orlando, FL
Franklin High School, Seattle, WA
Hamburg Community School District, Hamburg, IA
James Madison Middle School, North Hollywood, CA
Leadership and Public Service High School, New York, NY
Mandel Public Library, West Palm Beach, FL
Mill River Unified Union School District, Clarendon, VT
Millvale Community Library, Millvale, PA
New York Public Library, New York, NY
Pasadena Public Libraries, Pasadena, TX
Pueblo City County Library, Pueblo, CO
Queens Borough Public Library, Jamaica, NY
San Mateo County Library, San Mateo, CA
Tacoma Public Schools, Tacoma, WA
4. Events: Hack the Classroom and #MSFTEduChat TweetMeet
Hack the Classroom is BACK! Sign up and learn more about how to tune in here.
#MSFTEduChat TweetMeets happen the third Tuesday of every month on Twitter at 10:00AM PT. Follow us @MicrosoftEDU on Twitter for more info on our global events and local #MSFTEduChat TweetMeets, or check out the latest #MSFTEduChat announcement post.
Thank you for reading and watching! Check back next month for another episode of What's New in EDU and be sure to reach out with any questions or feedback to @MicrosoftEDU.