To Help Other Teachers Adopt Tech, We Capture the Journey in Our Own Classrooms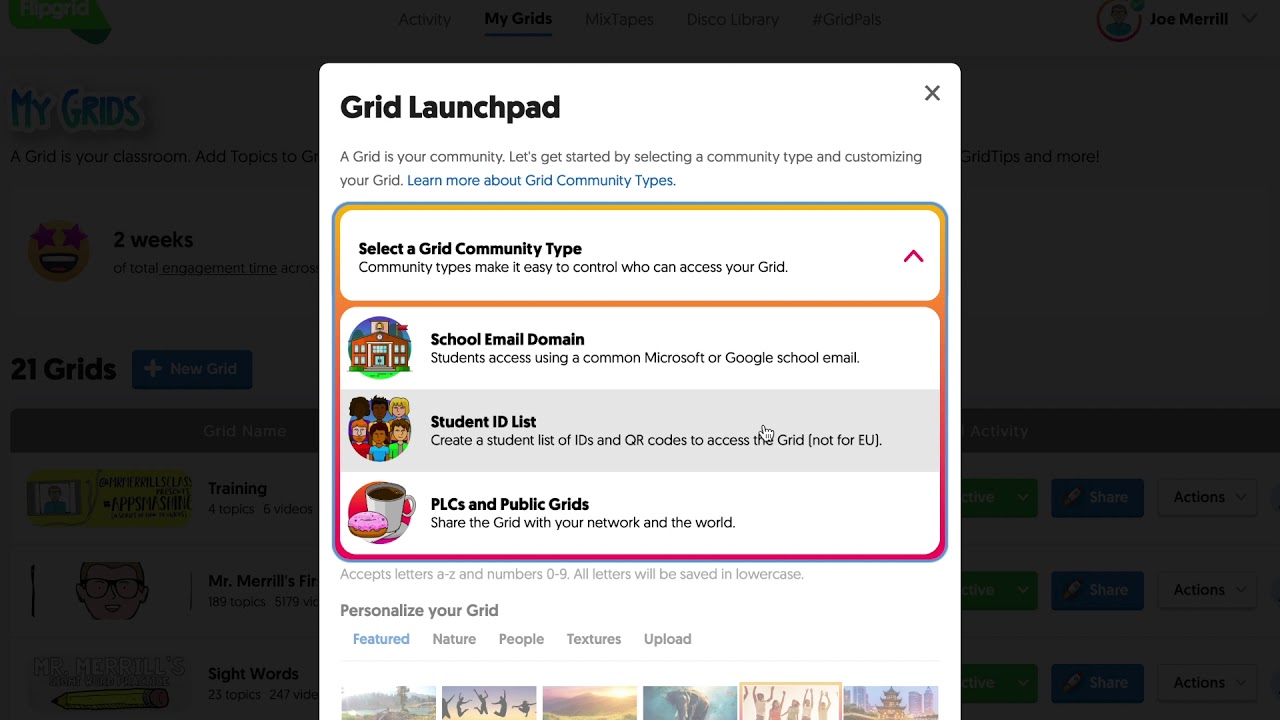 From the very first moment you step foot inside your classroom, you become a part of the "family" of educators. As you form bonds working alongside others in the family, there's a good chance you'll connect with someone special—someone who reflects your passion for teaching and fuels it even further. You share ideas, successes, let downs and questions.
You may have a person like this in your building or at your school, but we—Joe and Kristin Merrill—have the unique opportunity to build this relationship together, both in school and at home.
Together, we have a combined 18 years of teaching experience and a shared passion for infusing EdTech into our fourth- and first-grade classrooms. We may teach different grades, but the common thread shared by almost all educators, including Joe and I, is a desire to create an interactive learning environment within the classroom. We aim to put a new spin on the outdated models of traditional instruction by integrating technology aimed at meeting the needs of all our students.
It's this common passion that inspired us to create TheMerrillsEDU, our site devoted to helping fellow teachers learn from our journey as 21st-century educators. We want to share our love of teaching and learning with educators from across the country and the globe. We have spent the last two years growing our PLN, both in person and on Twitter, and enjoy sharing our day-to-day experiences through our blog. Now, we have the privilege of meeting, learning and growing even more as we accompany our fellow colleagues on the journey to becoming a Microsoft district.
Meet Joe
With a class made up of 18 energetic first-graders, there is literally never a dull moment. Through various grants, I've been lucky to have enough devices for my class to be 1:1—that's one device per every one student. Using what they've learned, my students have produced their own videos, green-screen projects, video games, eBooks, websites and presentations.
https://twitter.com/mrmerrillsclass/status/1101217480939356162?s=21
My students frequently use "app smashing"—a process that involves using one app to create a product, then exporting and opening it in another—to show their understanding of content and other grade-level material. This hands-on digital fluency helps to elevate the level of creative thinking in my class while making it a more fun and engaging place to learn.
Meet Kristin
I always knew I wanted to be a teacher. Put me in a room full of adults and I clam up. Sit me in front of a crowd of 10-year-olds, though, and I am right at home. For the past eleven years, I have been transforming and refining my teaching practices, and I'm excited as Joe and I embark on this new journey with Microsoft.
https://twitter.com/FriendsinFourth/status/996798020955070466
https://twitter.com/FriendsinFourth/status/1108764162556080128
I am constantly working to create a learning environment that is welcoming to students while also providing a space that offers choice and gives them a sense of ownership. I offer various types of flexible seating in addition to creating various spaces within the class for students to use. Throughout teaching self-contained, gifted, ESE and other types of classes, I can confidently say that, regardless of class structure, my ultimate goal has remained the same: to teach to every student every day.
I infuse technology into both reading and writing as a way of engaging this new age of digital learners on their terms. I also share the learning that takes place in my classroom on social media in an effort to open the classroom to interested parents and fellow educators alike.
Our Microsoft Journey
Navigating through the Microsoft education world is still new to us and, honestly, there's been a learning curb. Despite considering ourselves tech-savvy educators, we were unprepared for the depth and breadth of the Microsoft toolbox we were suddenly given access to.
The opportunity to pilot many programs, including the Teams rollout for our district, was a great way to learn the ropes and get acquainted with all that Microsoft has to offer. Their mission—empowering every student on the planet to achieve more—was easy to get on board with, and we quickly saw how all of these various tools would change the makeup of our classroom instruction forever.
Learning new technology can be frustrating; change is often good but seldom easy. It can be discouraging when you feel like you're slow to "catch on" with tools or methods so many others are already making the most of.
This healthy frustration, however, is exactly what birthed our new YouTube Series—Journey to Microsoft. We not only want to share what we are learning with others who may be in the same position but also do it in a way that is real and relatable. We invite you to join us on the journey through the good, the bad and the magical as we continue to dive deeper into Microsoft Educational tools.