Partner Spotlight: Code.org helps build community of learners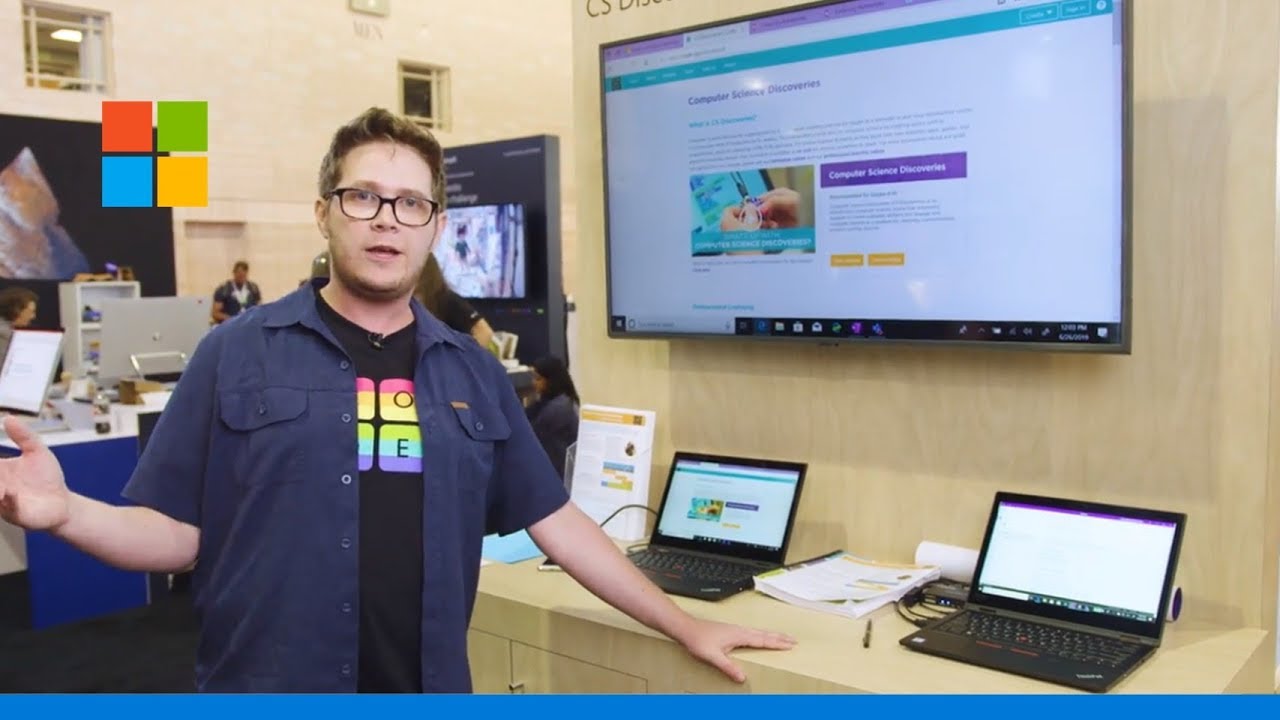 At this year's ISTE conference in Philadelphia, we proudly featured several of our partners in the Microsoft Education booth. These are organizations that share our mission of working to empower every student on the planet to achieve more. We'll be highlighting some of those collaborations here.
Erin Smith teaches middle and high school students in rural Wells, Nevada. Last year, she taught computer science after completing the CS Principles workshop from the nonprofit Code.org, a longtime Microsoft Education Partner. Smith, who has also taught health and business education, loved the training, enjoyed teaching computer science, and plans to teach it again this upcoming school year.
"It encourages you to create a community of learners. In the class, the kids see you as a learner too," Smith said, adding that she particularly liked the Code.org emphasis on creative problem-solving and computational thinking. Smith taught an AP computer science course using the Code.org CS Principles curriculum. She also taught an 8th-grade computer literacy class in which she pulled in elements of the Code.org CS Discoveries curriculum, which is generally recommended for grades 6-10.
Microsoft is a key Code.org partner, and the organizations have worked together over the past several years to boost computer science education globally, including through Code.org's Hour of Code initiative. Most recently, at this year's ISTE conference, we highlighted a new collaboration involving the CS Discoveries curriculum and Microsoft OneNote for Education.
By pairing these two free resources, teachers can now set up a class OneNote notebook that's populated with CS Discoveries resources and activities with room for collaboration between students and teachers. "It makes it really easy for teachers to see what's going on with student learning, and it makes it easier for students to keep up with the curriculum," said Kirsten O'Brien, public relations manager for Code.org.
The two resources integrate seamlessly. For example, journaling is a core feature of OneNote, and it's one of several key instructional strategies in CS Discoveries. It allows students to reflect on what they've learned and record their progress. Features of the digital notebook, like inking and video capabilities, also enrich the computer-science experience.
You can find out more about how to get started with these tools here. And check out the video from ISTE above in which Josh Caldwell, K-12 Curriculum Lead for Code.org, offers further insights on how this partnership between Microsoft Education and Code.org can elevate and improve computer-science instruction in your school.
Erin Smith hopes you'll give Code.org resources and training a try, even if you haven't previously taught computer science. "Go for it. They really start you out the same way you might start out your students. You start from the beginning, and you work your way up," she said.
To learn more about Microsoft Education partnerships generally, please visit: aka.ms/eduapps.