Partner Spotlight: PowerSchool puts actionable insights into the hands of schools and districts, leading to teaching and learning gains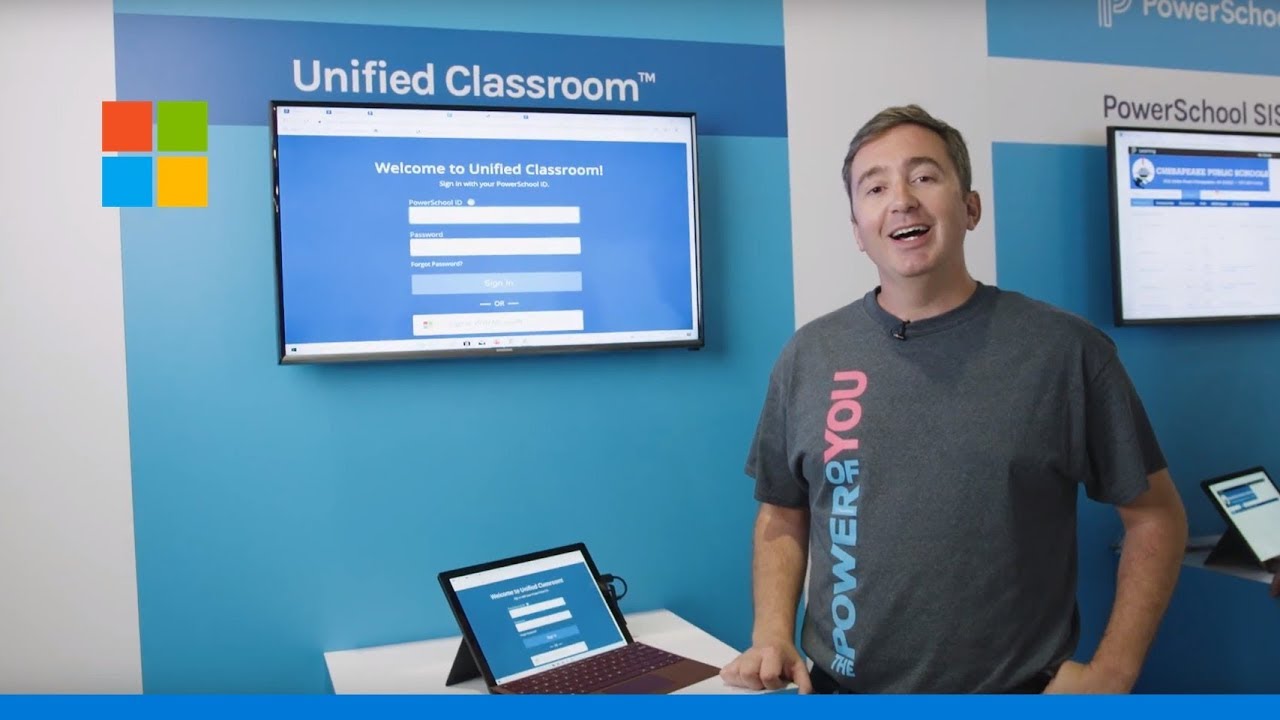 Average full article read:
At this year's ISTE conference in Philadelphia, we proudly featured several of our partners in the Microsoft Education booth. These are organizations that share our mission of working to empower every student on the planet to achieve more. Throughout the summer and into the fall, we'll be highlighting some of those collaborations here.
Education application and data management systems may not be the hottest topic at back-to-school night, but you can't overstate their importance.
We're proud to highlight the critical ways Microsoft partner PowerSchool is improving education through world-class software solutions and its approach to unifying school-system data. From the principal's office to the classroom to home, PowerSchool is giving educators, administrators, students and parents critical data and insights in accessible ways that can improve teaching and learning and unlock student potential.
For administrators, PowerSchool tools present district and school data in a streamlined interface so that they no longer have to deal with siloed information that impedes effective decision-making. Teachers benefit from quick access to classroom resources and student information in PowerSchool's easy-to-use dashboard, saving time and empowering them to let data inform and personalize instruction. And students and families can use PowerSchool to easily keep track of assignments and progress.
One parent wrote PowerSchool a note explaining, "On Friday nights, my son and I have 'Pizza and PowerSchool,' where we order pizza and talk about his grades and other information visible in PowerSchool from that week. It helps keep me involved in his education and, if he's had a tough week, he has a chance to talk about those challenges and see where I can help him resolve them."
Through our partnership, we have integrated PowerSchool's award-winning K-12 solutions with Microsoft's Office 365 for Education productivity suite, Windows devices and cloud infrastructure to help ensure all students reach their full potential.
By embedding Microsoft Office 365, including OneDrive, OneNote, Word, Excel, PowerPoint and OneNote Class Notebook into PowerSchool's Unified Classroom™, educators can manage all aspects of their classroom and use Microsoft Office 365 in one user-friendly application. In addition, by leveraging a combination of PowerSchool's Unified Insights™  and Microsoft's Power BI, educators and administrators are getting the very best data and analytics tools to gain critical insights into operations and student performance. PowerSchool's users also benefit from Microsoft Azure, Microsoft's secure and intelligent cloud.
Jason Noone, Instructional Technology Staff Developer at Hempstead School District in New York, was among the first to experience the partnership. "Since that pilot, we're seeing even more engagement using Microsoft and PowerSchool. I once walked into a classroom where this dynamic teacher was utilizing Microsoft Teams. She created a test in PowerSchool and was able to implement it through the technology that we have in the district. It was just amazing how she was able to integrate all the features and the kids were engaged. PowerSchool and Microsoft's tools brought it all together," Noone said in an interview on PowerSchool's blog.
Melissa Gardner, Vice President of Marketing for PowerSchool, said the partnership makes so much sense. "It was easy. We both came to it from a similar perspective," she said, noting that the two companies have closely aligned missions around helping teachers and students realize their potential. "We're both working to improve education. That drives what we do. With shared missions, it's easy to develop really cool technology."
For more on how PowerSchool can help you meet the needs of every learner in your classroom, check out the video from ISTE above in which PowerSchool Solutions Marketing Director and former educator Sam Sale walks us through teacher dashboards and more.
We welcome your feedback
Let us know if you enjoyed this article and we'll share similar content