What's New in EDU: 10 newly announced Microsoft Education experiences you don't want to miss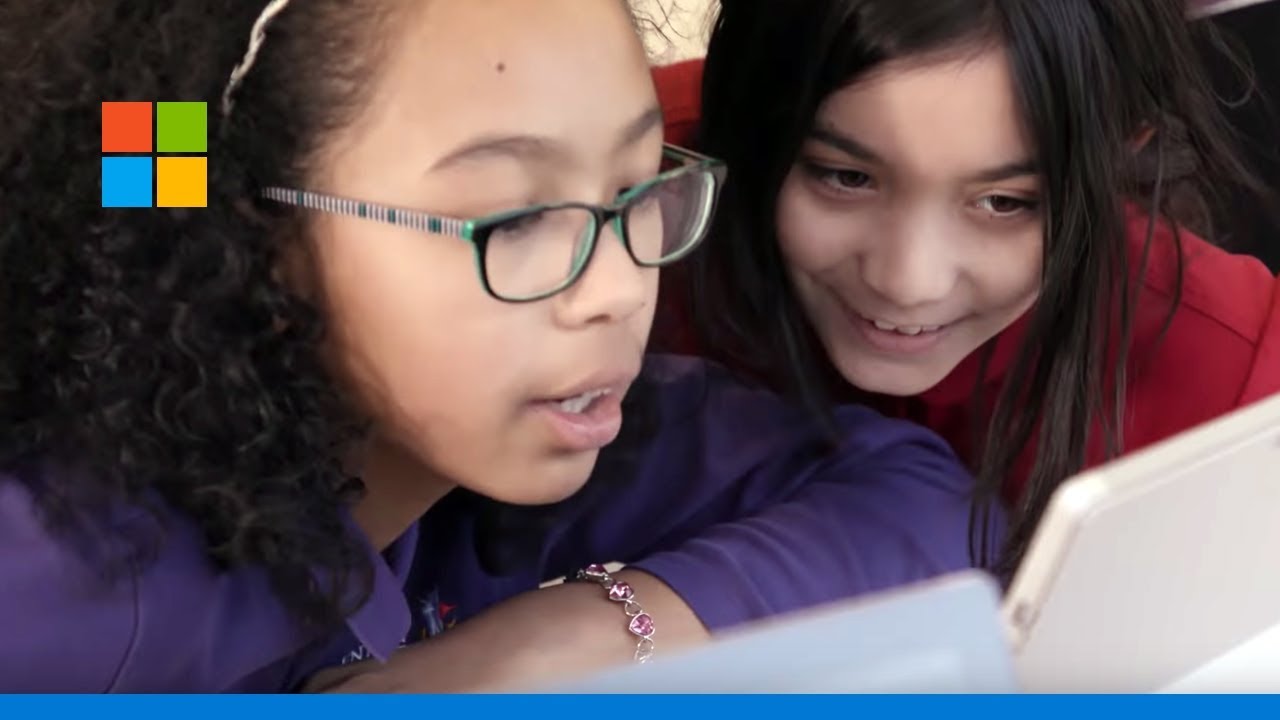 Add Bett 2018 to calendar
We're in the midst of exciting transformation in education. This change is critical for our schools, educators and students, as it is for our countries, industries and planet. 
Students are becoming creators, in disciplines that didn't always seem creative. They are comfortable in blending the digital and physical worlds and they understand the importance of envisioning a future for themselves. Empowering these students to succeed should be our greatest societal challenge and opportunity.   
Teachers recognize this talent and work every day to unleash student potential.  They are becoming more connected, and looking to create more immersive and purposeful learning experiences that not only drive better outcomes but inspire their students to expand and realize their dreams. 
According to new Microsoft research conducted in collaboration with McKinsey & Company's Education Practice, today's kindergartners will graduate better prepared for their futures if they have a strong social and emotional foundation, developed in a personalized learning environment. The study reports the future of learning will be profoundly social, student-centric, personalized, and supported by technology. (Read more at https://aka.ms/classof2030.)  
All of this is why I'm excited to share our vision of what's coming next for Microsoft Education, including our new affordable Windows devices, which include a 2-in-1 device under $300, and notebooks under $200. We're also announcing updates to Office 365 for Personalized Learning, and providing new pathways to creativity through Minecraft: Education Edition and Mixed Reality. It also happens to be the subject of the January episode of What's New in EDU (above), our monthly round-up of the latest efforts and products from Microsoft Education. 
We're excited for you to go hands-on with these new additions at Bett and FETC, but if you're not at FETC or #notatbett – or want a deeper understanding of the news announced today – stay tuned for our live broadcasts from Bett through our What's New in EDU series.
Learn more by tuning in to the #MicrosoftEDU experience: "Live: What's New in EDU" episodes. We'll be streaming live on Facebook from Bett in London, with demonstrations and interviews with educator and product experts diving deeper into the news announced today. So, mark your calendars to join us live on Facebook with event reminders here:
Wednesday, January 24th at ~4:00PM Local London Time
January 25th at ~4:00PM Local London Time
Friday, January 26th at ~4:00PM Local London Time
We know teachers and education leaders are busy, so to save you some time, here's the rundown on all the #MicrosoftEDU news announced today:
1. Free Professional Development with new Microsoft 365 lifetime device licenses
2. New affordable Windows 10 devices, starting at $189 USD
3. New Chemistry Update for Minecraft: Education Edition provides a creative way for teachers to convey and explore the intricacies of chemistry to students.
4. Achieve more with Personalized Learning updates for Microsoft Teams in Office 365 Education
5. New OneNote Class Notebook updates, new stickers for OneNote Class Notebook, Microsoft Learning Tools Availability
6. New HackingSTEM lessons created in partnership with LEGO® Education
Together with LEGO® Education, we'll be offering a new free online Hacking STEM lesson plan that has students use the Pythagorean Theorem to explore and measure topography in 2D/3D space.  Acting as environmental surveyors and engineers, students build tools with LEGO® bricks from the Simple & Powered Machines set or cardboard to create and visualize an initial transportation plan for the development of an island National Park in Excel. They then bring their National Park to life by adding topographic elements.  
7. Microsoft and PowerSchool partner to reshape the future of K-12 education
By combining PowerSchool's award-winning K-12 solutions with Microsoft's Cloud and Productivity Suite, the partnership seeks to help every student achieve their full potential.
8. Spark passion for STEM with mixed reality curricula built with Pearson and Windows VR headsets starting at $299 USD
9. MakeCode support for Wonder Workshop's Cue Robot, plus an Introduction to Computer Science with MakeCode for Minecraft
10. New partnerships that will be featured in the #MicrosoftEDU booth, live from #BETT2018 
Get information on how to join and connect with these great #MicrosoftEDU partners on the Education Blog.