London college gives every student a voice with Teams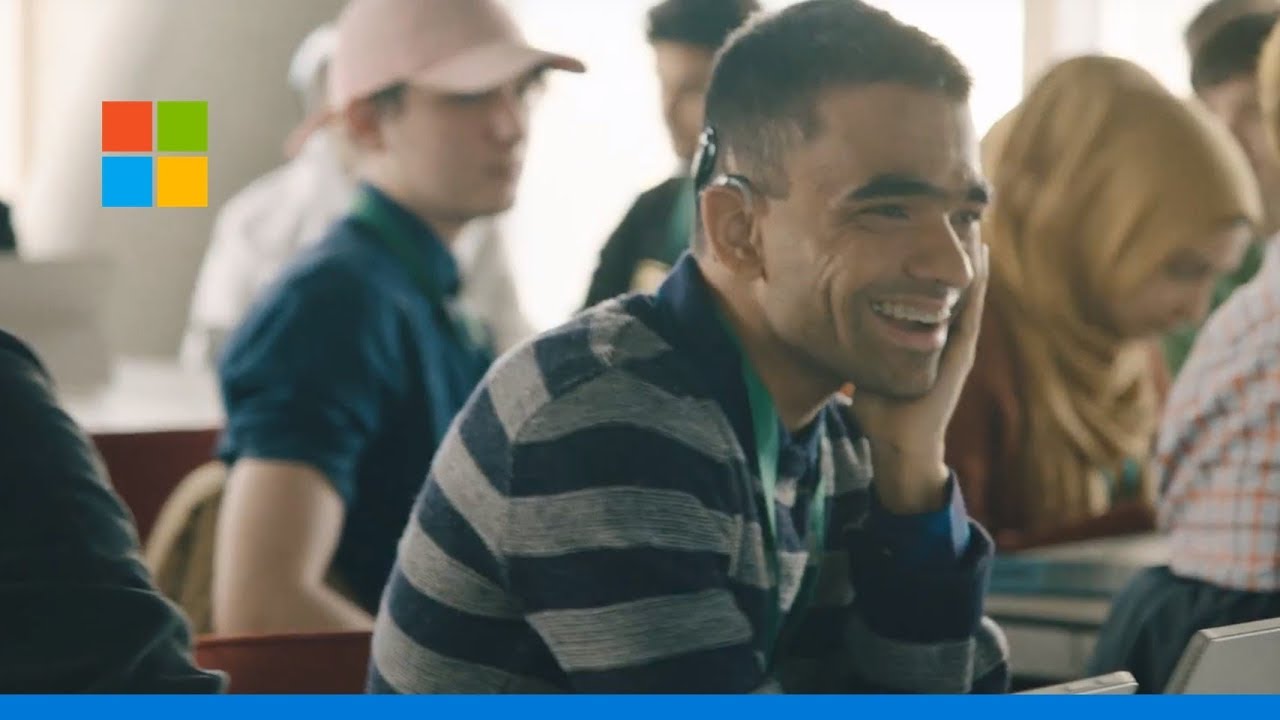 "Everyone has a voice, and I believe everyone deserves to be heard," says Esam Baboukhan, computer science instructor at the City of Westminster College in London.
How do you make sure everyone can use their voice, especially when they don't speak aloud? For Baboukhan, a Microsoft Innovative Educator Expert (MIE), it was a challenge that had to be met. One of his students, Kabir, has a hearing impairment and is accompanied by a sign language interpreter in classes. Yet neither Baboukhan, nor most of his students, are versed in British Sign Language (BSL), so communicating with Kabir has always meant relying on his interpreter.
"The way I teach needs to take into consideration everyone's needs in my class, including Kabir's," says Baboukhan. He looked for a technology tool that could help bridge this communication gap. As soon as he introduced Microsoft Teams into the classroom, Baboukhan knew he'd found the right tool to help all students collaborate more effectively. "With Teams, I believed I had found a solution to lower the barriers to communication and facilitate dialogue with this learner who has a hearing impairment."
The impact on the classroom and Kabir were immediate. "Now that I have Microsoft Teams, I feel more confident that I can communicate clearly and quickly," Kabir says.
"As I watched, I could sense that this was really a special moment," says Baboukhan. "It was then I realised the potential and power of technology to transform and improve lives. It may sound like a cliché, but it really felt like a 'magical moment.' The body language and face expressions of [Kabir] made this a moment I will not easily forget. The sign language interpreter was also moved and made me feel quite emotional."
Baboukhan now uses Teams in the majority of his classes, not just in classes with Kabir, because of the additional benefits that come with better classroom collaboration.
"Now that I have Microsoft Teams, I feel more confident that I can communicate clearly and quickly." – Kabir, Student, City of Westminster College
Learn more about how Microsoft Teams is transforming learning at City of Westminster College. If you're ready to transform your classroom, start using Microsoft Teams today.