Unicorns and love: Why we celebrate student voice at Microsoft Education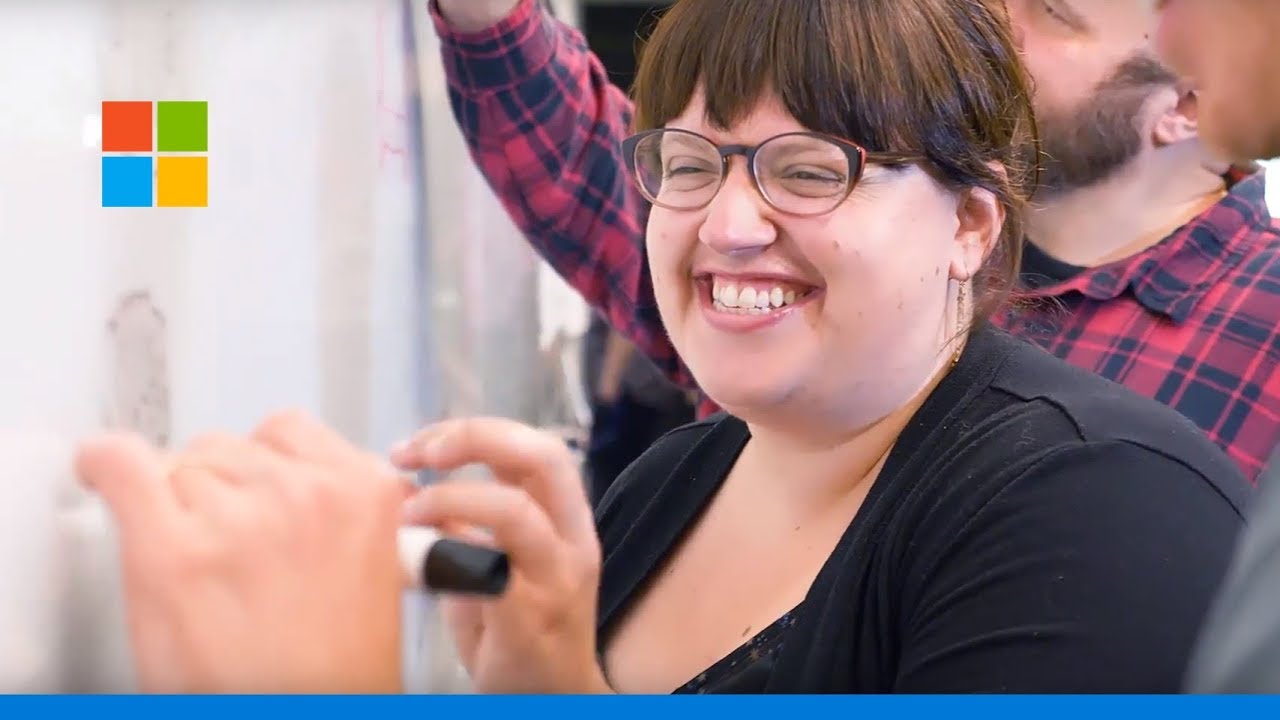 Ever wonder who makes those turn-in celebrations, like the unicorn sticker, pufferfish GIF, or ice cream cone, you see in Teams and OneNote?
Meet the EDU Squad, a mighty corner of the Microsoft Education Product Team. These EDU creatives believe that when tech content can foster a true and visceral connection, students gain an amplified presence in the often-overwhelming school space. Stickers, GIFs, and turn-in celebrations are not simply surface delights. They're accessible conduits for student connection to their own growth, their own empowerment – their own voice.
Who you are, what you say, how you relate to your peers – these are not things you find, they're things you create. With each sharing of a well-chosen sticker or GIF, students are creating something bigger than technology and bigger than the classroom. They're creating the identities and voices that enable them to both stand on their own and play a positive role in their community. It's the bare yet powerful fact of participating in your world.
All media provided by giphy.com. 
We carve out new spaces for students to amplify their voices and express themselves in our products. Many are obvious (who doesn't love a unicorn sticker?), but others sometimes require a nuanced and empathetic eye to recognize their potential in developing student voice. With each new frontier, the EDU Squad carries along not only their deeply held belief in heart and audience-led design, but every single conversation we've ever had with a student and teacher.
With their propensity for forming their own style and message to the world, Gen Z students respond to independence, self-direction, and a spirit of ingenuity. They challenge the status quo and look for products that give them the opportunity to be their authentic selves. We believe this should be as true in Microsoft Education products as it is in a platform like Instagram.
On the EDU Squad and in our broader product team, we're lucky to envision, create, and grow within a strong network of talent and empathy. From illustrators and writers to product managers and engineers, there's one thing we can all agree on: Our most valuable product partners are students – or, as we like to call them, the greatest humans on the planet.
For Microsoft, we see no other way forward in our evolving product culture and education journey. If we create content in partnership with students and teachers – content that grounds itself in empathy and the need for everyone to have a voice – then, well, everyone wins.
We believe every student is a unique and vibrant unicorn. (Sketches for a Teams Assignment turn-in celebration).