Severe weather destroyed their library books—the EDU Community helped replace them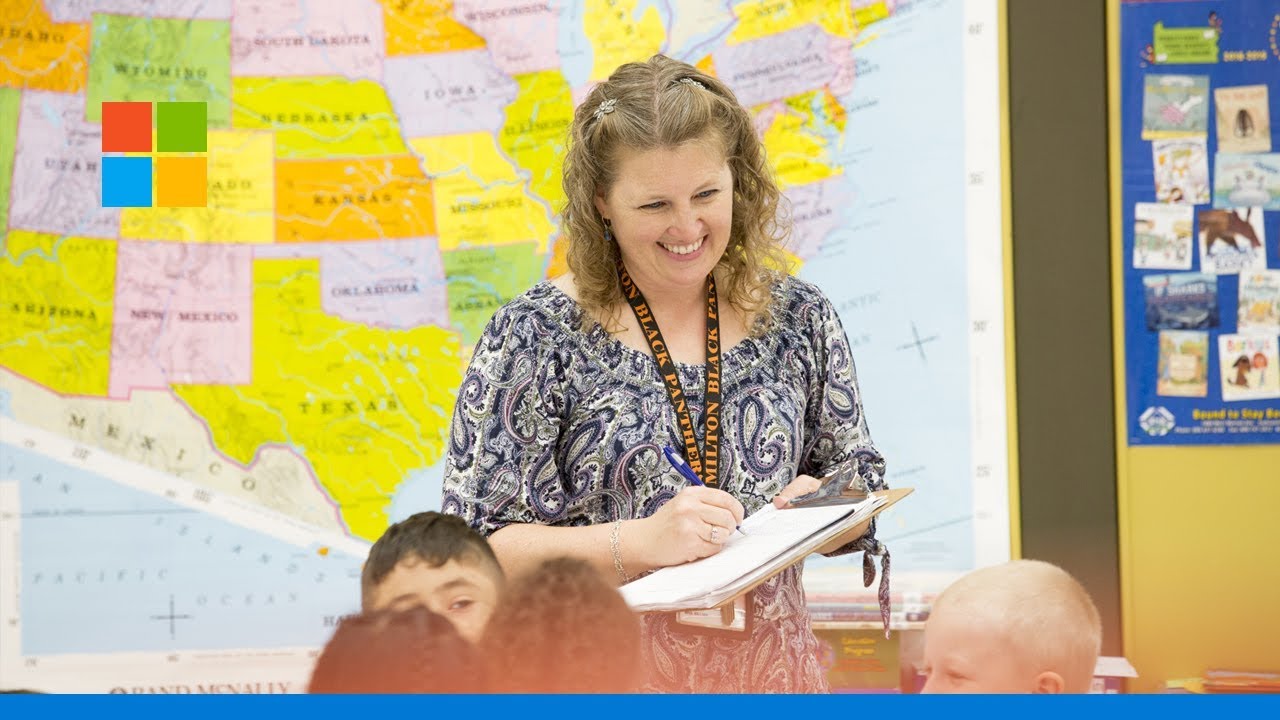 "Books are windows to the world, and my job is to introduce the world to the students," says Karey Killian, library media specialist for Pennsylvania's Milton Area School District. Karey knows the role of school librarian is far more than just a keeper of books.
"A lot of times, what you know, what you see around—you think that's all there is," Karey explains. Milton is a quaint farm town, with a charming mix of Amish buggies and curious deer routinely disrupting morning commutes. Karey loves the district and the elementary libraries she serves within it, but she knows her students rely on books to access new places, people and ideas.
Knowing that, Karey was devastated late last year when unusually heavy rains caused five of the district's buildings to have severe mold and humidity issues. Thousands of books were destroyed across the three impacted libraries, with roughly 50 to 75 percent of their total texts tragically lost.
School openings in Milton were delayed weeks as wrecking crews removed the damaged tomes by the truckload. "To see 30-yard trailers being discarded, that was catastrophic," said Dr. Cathy Keegan, the Milton Area Superintendent of Schools. "The library lost thousands and thousands of books. We stood back and said, 'how are we going to replenish everything that's gone?'"
Karey began spending her weekends, sometimes in 10- and 12-hour shifts, doing whatever she could to restore the libraries for her students. She says being strong for those students through the loss was the hardest part.
"Mrs. Killian, my favorite book's not here," was a constant refrain in those first few weeks following the loss. Karey's response was just as constant: "Please write it down for me. Because there are going to be opportunities to get new books, and I need to know what they are."
Though the restoration work had begun, the libraries were far from repaired when Karey was scheduled to fly to Paris to deliver her keynote speech at this year's E2. She delivered her remarks before nearly 300 fellow educators and school administrators, confidently but with a heavy heart, citing the importance of encouraging both students and fellow educators on the educational journey.
As Karey finished up her address, Microsoft VP of Worldwide Education Anthony Salcito surprised her on stage. Karey had no idea, but while she was speaking, Microsoft was delivering $10,000 worth of books to help replenish the district's damaged libraries.
It'd been nearly four months without access to the basics, but in the day's following E2, Milton's students were welcomed back into the three damaged libraries, now chock-full of new "windows to the world."
"I feel like we're a phoenix rising out of the ashes," said Dr. Keegan. "Though we didn't really have ashes, we had mold."
Microsoft Education is honored to help changemakers like Karey, along with the entire Milton Area School District, get back to teaching, learning and exploring with books.
With libraries, Karey says, "students have access to more than just what's in their classroom or more than just what's in their homes. Libraries offer knowledge. And knowledge is power."
We're opening up our Microsoft Education Blog to you, the changemakers. We invite you to share your story, or the story of an educator you work with, and help us celebrate more inspiring voices around the world.